67 283 V8


Updated engine pics!
Originally out of a factory v8 nova, this little gem has been hopped up a tad!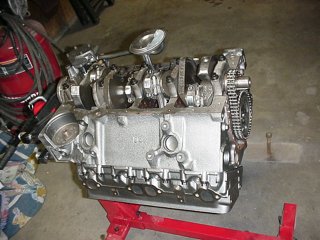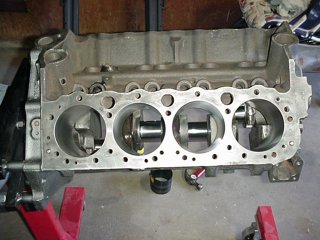 When I bought this little thing, it had been badly abused! The cylinders were already punched out to .020 over. machinist said that they would have to go .040 to be round again. Bored her out another .020 for a total of 288 Cubes The crank that originally turned this thing was already at .020 under, so we scrapped that in favor or a forged piece we found at my friends salvage yard. It was turned .010 and precision balanced. Block was fitted with TRW flat top pistons (also balanced). Stock rods were retained, but freshened up and ARP Waveloc bolts installed.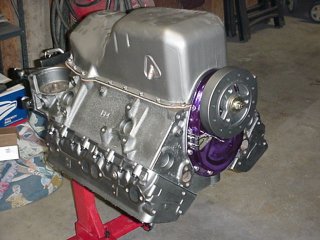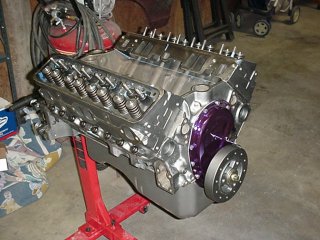 After assembling the bottom end with all new ARP bolts, it was fitted with a melling pump, new pickup, and new pan. The timing cover is a new piece that has been powdercoated translucent grape to match the cars interior paint. The harmonic balancer is a GM performance part 6 3/4" that has been static balanced. Oh, I also had the crank drilled a tapped to accept the harmonic balancer bolt. The heads are new L31 Vortecs with Comp Cams springs to match the Extreme Energy cam. Specs are 106 intake centerline with 110 lobe centers, .447 intake and .454 exhaust lift with 212 intake and 218 exhaust duration @.050. Intake is an Edelbrock Vortec Performer RPM with an Edelbrock 600 cfm 1405 to top it off. Spark will be handled by a standard HEI out of a new ZZ4 crate engine. I'm hoping for around 300hp!