67 283 V8

Alot of progress has been made on the engine since the last set of pics. It now currently rests between the frame rail of the car, what a project that was. Header you ask? Well, yes, but boy are they tight! What about an HEI? I have one of those too, but it is real tight as well, check out the pics for clearence!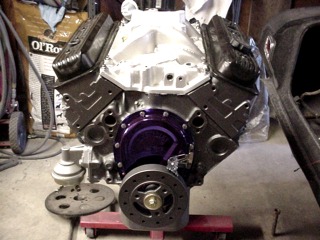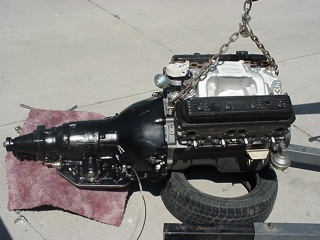 Here she is, right before getting dropped in the car!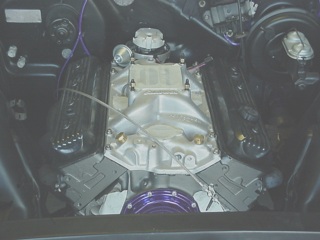 Here it is, all mounted up! There really is not that much room in there, I can barely get the driver side valve cover off with the factory style brake booster installed. I apologize for the quality of the pic, but I had to tone it down for you to be able to see anything!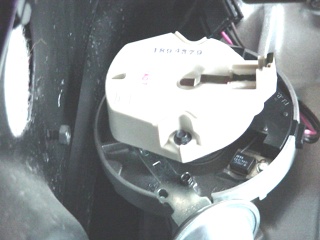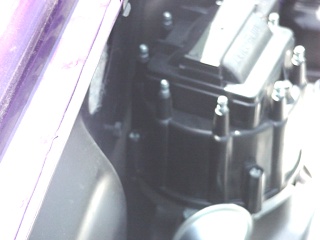 Does the HEI clear the firewall? Well, it did in mine with no modification! As you can see, it is tight, but I can pull it out with no problems at all!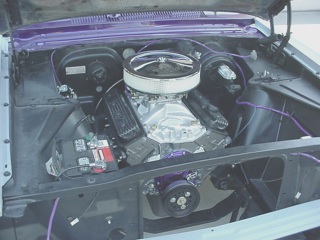 This is the stage it is at right now, almost ready to fire! She still needs fuel, cooling, and alternator. Notice the custom made wiring harnesses, I made those from scratch! The air cleaner is an Edelbrock 14" X 3", and only clears the HEI with a 3/4" spacer installed, but still clears the hood with about 2 1/2" to spare.