Body and Suspension

Well, it's been awhile since anything was done on the body, but I managed to get the trunk lid, hood and fenders hung. What a pain body lines are!!!! And the car is ugly to boot!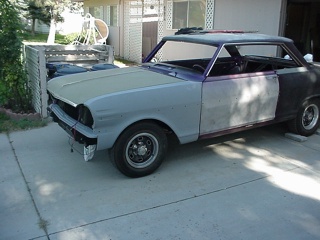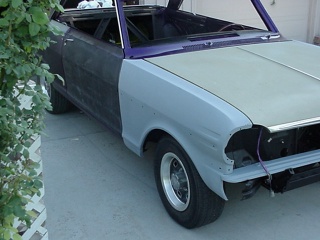 As you can see from the pics above, she is real ugly! For all you eagle eye folks out there, no the body work on the fenders has not been done yet, I just wanted the car put back together for the major move we will be experiencing in October!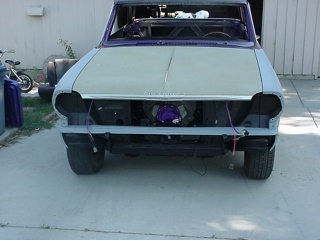 Just another view, notice the body lines are all screwed up, no one ever said I was a body man!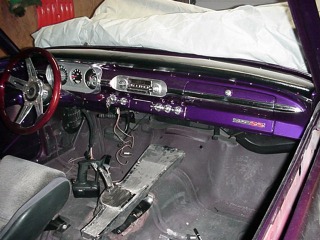 This is a shot of the work in progress of a B&M Megashifter being modified to fit the stock console, very long story there, and it is not done, or close to being done yet!