Transmission

My tranny started life in a 1975 Chevrolet passenger car, somehow ended up in a Vega, and then given to me FREE! as a condition unknown unit. Some Vega lover somewhere is pissed because I have the tail section that is required to install a TH350 into his car....BUMMER!!!!
I decided to try my hand at rebuilding a Th350, after all, if I screw it up, I am only out the cost of a rebuild kit. I bought a master rebuild kit off of Ebay for $79.00, came with clutches, steels, gaskets, bushings, and the filter kit. Good deal in my eyes, the Alto clutches and steels seemed to be a very good quality.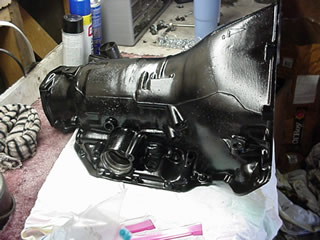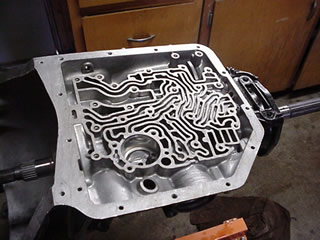 Here you see the tranny case cleaned and painted, unfortunetely, I do not have a pic of the tranny before I started the rebuild, trust me, it was nasty!!!!!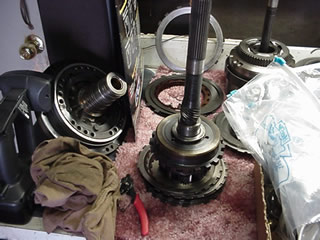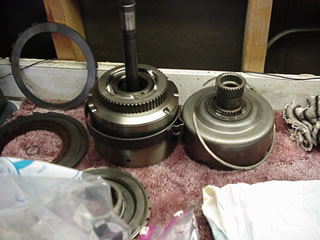 Heres a few shots of the internalls of the tranny. I got lucky, all the hard parts were in excellent condition, the clutches on the other hand were toast!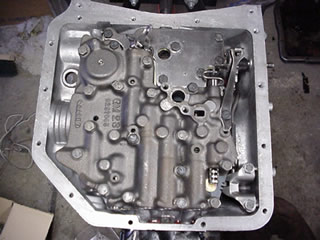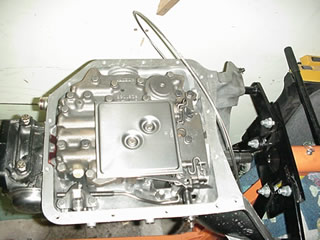 This is a good shot of the valve body, it was dissasembled, inspected, and cleaned. I also installed a B&M shift improver kit while I was in there!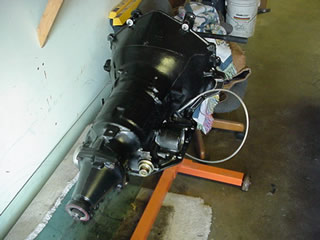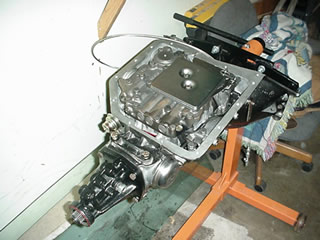 There it is, all done! If you are considering trying to rebuild your trans, I say go for it! It is not an extremely difficult task, a few special tools and some patience, and you are home free! I do highly recommend that you buy a book on the trans, as reassembly can be a real pain without one!
This site created and operated by BABYDEUCE!
This is a non-profit enthusiast site for those who enjoy Chevrolet Chevy II/Novas and is for informational and enjoyment purposes only. The Chevrolet, Chevy II and Nova logos and names are all registered trademarks of General Motors Corp. The Chevy II SS shield logo is a registered trademark of the National Nostalgic Nova association.