Wagon divided second seat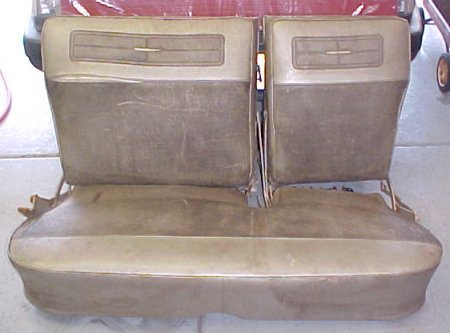 Words from DAVE STALEY........
Finally got the pics of a 63 wagon divided second seat.  RPO A66.  This is a
friends, mine is out of a 62 and not in as nice shape.  The only other one I
know of, Joe Grom has and its out of a 65.  They were only supposed to be
offered in Fawn but there are blue or aqua???

They were only available in 62-65.  Here are the numbers sold:

1962-??
1963-140      Export-2
1964-32        Export-3
1965-14

PRETTY RARE!!!!!!
Thanks DAVE!!!