Dual Rear Antennas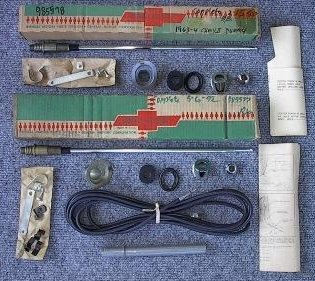 Yes, Chevy II was available with dual rear antennas, these units will look identical to the Impala dual rear. This picture shows the actual kit for Chevy II. These could be had as a kit, or individually with the right side(primary) having Part # 985577, and the left side(dummy) having Part # 985578.
I personally have only seen one car with dual rear antennas, most came with a single rear, or a single front antenna!
I have an accessories installation manual that shows exactly what is required to be done. If you are in the process or are thinking of installing this accessory, email me, I can help!