4-way Flashers
Ever wish that your Chevy II had some of the simplest modern conveniences? Funny how Chevrolet has had the 4-way flasher setup since before the 50's, but they did not become standard until the early 70's. Well, they were available to the Chevy II, as a dealer add on item. I am fortunate enough to have 2 of these units, both were found on ebay, 1 was NOS. From what I can tell, there are two different styles, 1 all chrome with small red lens, and 1 with a red lens handle with a chevy bowtie on it. I have the all chrome version manufactured by Roberk Co. and designated as model 800. If you look under the dash of your Chevy II, just left of the steering column, there are 2 small holes, those are to mount a variety of optional equipment, such as the flasher unit, power top switch for convertible, or the electric rear window switch on wagons!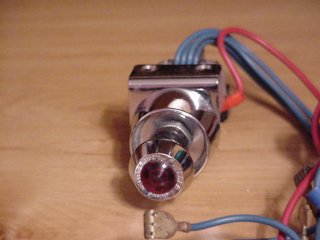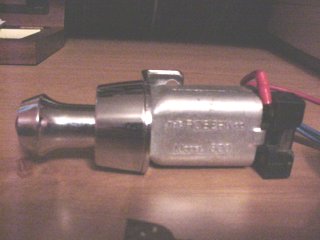 Pay special notice to the wires in the photo, they are designed to "clip" onto the turn signal wires coming off the steering column.........As you will see, I did not like that setup!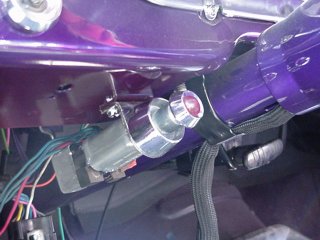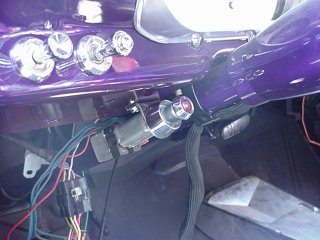 If you look closely at these pics, you can see the flasher module mounted in the rear of the switch, this flasher uses a 3 prong style relay. Notice the turn signal switch column connector hanging down.......I did not like the "clip on" wire set-up, so I hard wired the leads right into the connector. The pins are available at any good auto parts store, I got mine at NAPA.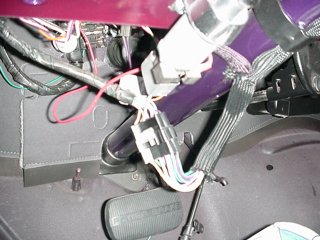 Here you can see the wires cleaned up and sleeved, the red wire goes to the fuse panel. All that is left to be done is to clip the turn signal connector back onto the steering column.
If you are unable to find a NOS or used flasher unit, you can build one utilizing this diagram!

Questions or comments? Email me!!!